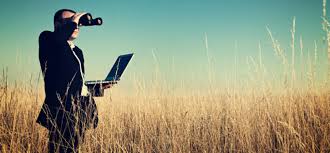 Business Forecasting #1
Following on from our prior note, business forecasting is one of the critical areas to address to avoid business failure. CFOs are responsible for a company's past and present financial situation and are an integral part of a company's financial future. Through clear forecasting CFOs are able to identify and report which areas of the company are most efficient and how the company can capitalize on this information.
Investopedia defines forecasting as, "the use of historic data to determine the direction of future trends. Businesses utilize forecasting to determine how to allocate their budgets or plan for anticipated expenses for an upcoming period of time. This is typically based on the projected demand for the goods and services they offer."
CFOs use economic forecasting and modeling to predict the best way to ensure the company's success in the future, given multiple scenarios. For example, the CFO of a consumer goods company should be able to pinpoint which items are making the most money for the company and how this information can be used to improve the company in the future.
Cash flow forecasts that CFOs are responsible for are critical to identifying, monitoring, and hedging risk. If forecasted cash flow falls short, the cost of funding can increase as well as the risk of working capital running out and bank covenants being breached. On the other hand, if net cash flow is higher than forecasted, investment returns are depressed and opportunity costs are increased.
Having said that, it all sounds good, but the reality is that forecasting is more of an art than a science and depends to a large extent on a manager's forecasts and assumptions about what sales and costs are to be made in the future. It's not easy to predict what sales will be made 6 months in the future, some managers are very conservative, others are very aggressive and have unrealistic expectations (more on improving forecasts in our next blog). In our opinion, at CFO Counsel, the important thing is to start, as the forecasting always improves over time and just the discipline of doing it regularly helps to focus management on where they are going. We also know that it proves useful, and in more than one case in our brief history at CFO Counsel we have been able to help clients avoid problems with their cash flows before they have become major problems.
A CFO can help senior management identify future goals and set expectations for your company's budget. While your company may not require a full-time CFO just yet, hiring a CFO service can help you identify and mitigate future risks to your business and make sure you are going down the right path.
For more information about forecasting for your company's future growth, contact us and we will be happy to arrange a chat.

For more articles on business review our News and Knowledge section or read more About Us and CFO advisory.