A man isn't a man until he has to meet a payroll    –   Ivan Shaffer
Fund SME.
To start, grow or survive, SME's need cash. We help you understand your needs, build cash flow forecasts, business plans and investment memorandum, and help you understand the various forms of funding and which is best for you. Then we help you get it. Sometimes we fund it ourselves.
Entrepreneurs and SME's have a constant need for cash. One of the greatest frustrations and misunderstandings of growing a business is that even if growth is profitable, it still normally demands cash, and the faster the growth the more cash it needs. Future cashflows also determine the valuation for funding rounds and when it comes to exit the business. So it's critical that cashflow is understood, measured, forecast and controlled.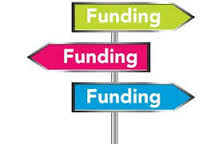 Here are examples of where we can help :
Understanding your cash needs  
assist to build robust cash flow forecasts
review whether you have taken every opportunity to improve your cashflow without having to resort to expensive equity or debt
assist in building realistic business plans and investment memorandum for presentation to bankers or investors
Determining what you are offering and what it may be worth
assist in business plans and valuations, critical analysis and justification of range of valuation
whether to offer equity, debt or some hybrid, at what price and what range are you willing to negotiate
Understanding who will provide funding, and why, and who to target
There are many providers of debt and equity, and increasingly many providers will provide both, dependent on their view of your business, the risk, the return and the method of exit for them. 
We guide your through the pros and cons of various options including banks, angels, seed funds, high net worth individuals, crowd funding, venture capital or minority sales to trade partners
Obtaining Funding
assistance in meetings and presentations with investors to provide you CFO support and a finance face 
introductions to lenders and investors with whom we have direct relationships
direct provision of funds for smaller investments and short term bridge loans
CFO Counsel, providing SME funding in Asia