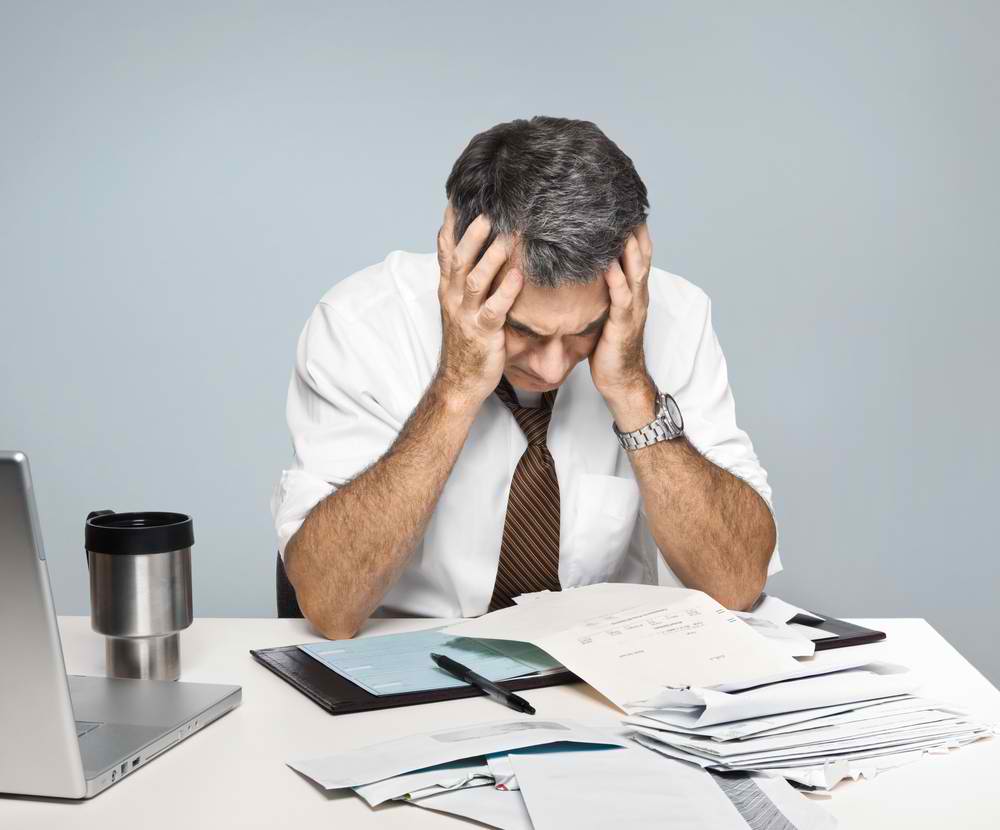 Top 5 Business Mistakes that Lead to Business Failure
Avoiding business failure is the toughest issue facing entrepreneurs, particularly in the early stages of the business cycle . According to Static Brain, 25% of businesses fail within the first year. Even worse, 44% of businesses fail within three years. And if you can make it to the 10-year mark, congratulations, only a third of businesses make it that far. One of the leading causes of business failure is no knowledge of finance. Many entrepreneurs do not have a background in accounting or finance. But that's not an excuse for failure because the math is simple: your income must exceed your expenditures in order for your business to survive. Anything less and you go into deficit, debt, or worse – bankruptcy.
Over the years, we've seen or heard our share of business failure stories related to a lack of financial knowledge. And since we're here to help, we've outlined our top five reasons.
Lack of forecasting
Financial forecasting can seem like you're making the numbers up, but it's an essential part of keeping track of your company's financial health. This is where a CFO comes in handy. Accountants look backwards at income and expenses that have already been made and spent, and often do not understand where problems will occur, but CFOs help advise your company's strategy and build a forecast of where you plan to and need to spend, so you can keep growing or stop you from failing. The earlier you hire a CFO, the better it is so you can avoid financial issues ahead. And your CFO doesn't have to be full-time either, you may just need high level advice once a month. (have a look at our new couple of notes which address forecasting further (Business Forecasting 1)
Lack of reserve capital
Having a financial cushion is imperative in case the market turns for the worse or you don't meet sales targets and expectations. CFO Counsel's founder, Rob Christie, recommends reserve capital of at least three months of expenses. In more volatile industries such as retail or finance, you may need six months or more reserves..
Growing too fast
Growth is a good thing – but only when you're ready for it. Firstly, you need to have the right structure and people in place ready for that growth. It's easy to keep track of finances and back office when your company is small, but when you reach the US$1 million mark, that's when you need to look into hiring a professional to help you manage your finances, taxes and legal structures regularly. Secondly, and to the surprise of many who are growing a business, generally the faster the growth the more cash is required, as this is needed to finance inventory, fixed assets, and receivables – many businesses have failed due to not being able to finance fast growth, even when that growth is profitable.
Not investing in your company's growth
It's important to spend money on the right things so your business continues to grow. While holding on to cash sounds like a good idea, it's also important to identify areas to invest within your own business (eg: marketing and sales) so you can keep the money flowing. Don't take your current customers for granted – it's prudent to keep searching so you don't fall into the trap of complacency. And don't take all the cash out as dividends or salaries, remember if you are planning to grow you will need it in the business.
Delay in addressing problems
Many business owners that have issues know they have issues, but for a number of reasons – optimism on the future, fear of failure, lack of time while fire-fighting those very issues that will eventually kill them – do not seek help early enough. They often think they can push through, and only when it is late, and often too late, do they seek help. Measures can be taken early to mitigate the worst case scenario, but often these cannot be put in place when a Company is on the brink of collapse, and even if they can, the cost of those measures (funding, advisors, lawyers, etc.) late in a business failure are disproportionately high. Get help early.
It's common sense, but it's easy to forget the basic principles when growing a business. Even the best of us fall short sometimes, which is why hiring a CFO service early can provide you with a new perspective so you manage any future risks to your business.
For more information about growing you business and avoiding business failure  Contact Us  and we will be happy to arrange a chat.
For more articles on business review our News and Knowledge section. Or read more About Us.
Other relevant articles :
Why you need a CFO and not just an accountant
Secrets to starting a business