Success is that old A B C – ability, breaks and courage
– Charles Luckman
Our CFO and Finance Director experience is from start-ups with no organisation to listed companies with 35 subsidiaries across 3 continents and revenues of US$1bn, from massive successes to turnarounds and failures, and in sectors from retail to manufacturing, software development to construction services, branding and licensing. We have directly lived, invested and been CFO in start ups, SMEs and listed companies in Hong Kong, PRC, Tokyo, Taipei and Singapore. We know how businesses operate and what they need (let's start with cash and good managers). We act as business partners, we listen, understand the business, understand the issues and determine the way forward with you with practical, objective advice.
Hong Kong / Singapore
Rob Christie heads CFO Counsel. He grew up in a pub (described by CAMRA as 'all a pub should be'), working behind the bar from the age of 15 and has had an entrepreneurial and small business interest since.  He qualified as a Chartered Accountant in London with EY and moved to Hong Kong with PwC shortly after qualifying. He moved into commercial accounting two years later and experienced the progress of China growth on a first hand basis, participating in moving electronic factories from Hong Kong to Shenzen and setting up one of the first foreign owned retail stores in Beijing's Wan Fu Jing, when brown paper bags were the best way to transfer cash between borders. He was also in Beijing at the forefront of software development in PRC and had the pleasure to sit for days drinking tea at the tax office to explain the business to tax officals and eventually to negotiate preferential VAT rates.
Rob has lived and worked in Hong Kong, Beijing and Singapore over the past 25 years and his most recent position was as Strategy and Finance Director for a project management company based in Singapore with more than 200 professional staff and a global footprint in UK, Middle East, India, Asia and Australia. The founders wanted to sell  but the company had struggled post GFC and needed a turnaround, fresh capital and restructuring. Working with senior management, this was successfully achieved and the group was sold to a UK listed company. Prior to that he worked as head of Asia finance for a French IT distribution, software and services company and as head of finance for a Hong Kong listed company with retail, wholesale and manufacturing in PRC and wholesale and retail in Hong Kong and USA. Concurrently, he invested and exited a variety of smaller businesses.
He has had direct experience of legal entities, either rep offices, companies, JV's or other structures in China, Hong Kong, Singapore, India, USA, UK, Saudi Arabia, Dubai, Oman, Abu Dhabi, South Korea, Malaysia, Vietnam, Cambodia, Indonesia and Australia.
For more details of sample profiles and rates refer to Our Team 

Bangkok
Mike Binney runs our Bangkok office and additionally leads our liquidation and litigation practice.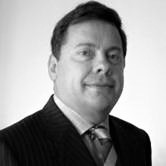 Mike arrived in Hong Kong in 1983 to join KPMG, after qualifying as a Chartered Accountant in London, and has lived in Asia ever since. After a few years with KPMG he then moved to PwC where he met Rob Christie. On advising and completing the Poly Peck International (PPI)  listing in Hong Kong, he moved to the client in late 1989 after meeting the charismatic Chairman, Asil Nadir. Politicians at the end of 1989 promoted PPI as a wonderful success of the Thatcher years on the basis that if you invested GBP 1,000 in 1980, in 1989 it was worth GBP 1 Million, of course in 1990 it became worthless and it went into administration, lasting several years. Interesting to note that, in April 2016, Asil Nadir was transferred from the UK to a Turkish Prison to complete his remaining time. The Grande Group acquired Mike with PPI's Consumer Electronic Group in the Far East and then banished Mike to Taiwan to manage the then factories. This started a 15 year career with Grande which over time transitioned from an OEM business to a major Branded Consumer Electronics Group owning Akai, Sansui, Nakamichi and Emerson Radio. During these 15 years Mike lived and worked at various times in Taipei, Tokyo, Hong Kong and Singapore. At its peak in 2006 Grande had over 25,000 employees and Turnover exceeding US$1.3 Billion. Mike was the Group Finance Director of Grande for over 6 years overseeing 6 public companies and then headed the Branded Sales Group for over 3 years. Over these 15 years he worked directly with the Chairman of Grande, Christopher Ho, in mergers & acquisitions and real estate negotiations to continuously build up the Group, however Christopher's business style was very aggressive and he often flew close to the edge.
At the end of 2009 after being burned out by too many continuous legal actions and on turning 50, Mike finally decided to leave Grande and move full time to join his wife and family in Thailand. This was fortuitous as in 2011 Grande went into Administration, the result of "forced" settlements from too many legal cases, in particular the Akai Holdings liquidation case. Meanwhile, Mike joined a privately owned Oil & Gas upstream services supplier at the start of 2010 and worked for a good 6 years with them in the Bangkok headquarters as Director & CFO, until the depressed price of oil took its toll and Mike joined his old friend Rob Christie in advising business owners and providing CFO services.
Mike has extensive Manufacturing, Distribution, OEM, Licensing and professional experience covering different business segments, as well as international tax & transfer tax experience and considerable understanding of Asian legal and liquidation processes. Mike is also studying Thai.
For more details of sample profiles and rates refer to Our Team 

Partners & Network
We have CFO's on standby and access to specialists and C Suite executives as needed. We have close relationships with professionals including company secretaries. lawyers, accountants and tax specialists as well as funding sources such as banks, high net worth individuals, family offices, venture capital and private equity. And connections with pretty much anyone you need to start a business in Asia, from investigators to perform discreet background checks on business partners, to experts on retail or supply chains.
Further reading
For more information read some of our blogs :
Why you need a CFO and not just an accountant
And why you need a part time CFO not a consultant
How to sell your business
Thinking of selling your business in 2 to 5 years ? Plan ahead
3 questions to ask before you hire a part time CFO